Large Bulldozer Rentals in Pittsburgh
Large Bulldozer Rentals
Bulldozers are awesome pieces of heavy machinery, yet a lot of their effectiveness gets overlooked across many industries. Our bulldozer rentals come in various sizes, and here we will take a look at these amazing machines and outline some of the many benefits you can reap when choosing to go with dozer rentals for your job. Contact us about our available dozer rentals or call  (724) 693-9188 today.
How Do Bulldozers Work?
Many would be surprised that a bulldozer is actually classified primarily as a tractor. The difference between a dozer and the tractor you typically see on a farm is the big metal plate you see on the front, which can also be called a blade. This is what is used to push loads of material like rocks, dirt and bricks in large amounts – saving a lot of time and money, especially when you chose bulldozer rentals over purchasing.
The tracking system found on bulldozers is where their power comes from. They rotate around the bottom, similar to a circulating belt, and help the bulldozer navigate over rough terrain.
At the back of the machine you may also find whats called the "ripper."  This is the part that rips up the ground and material. It has a claw-like shape so if the ground is compacted, the ripper goes to work, turning it into a softer, easier to work with state.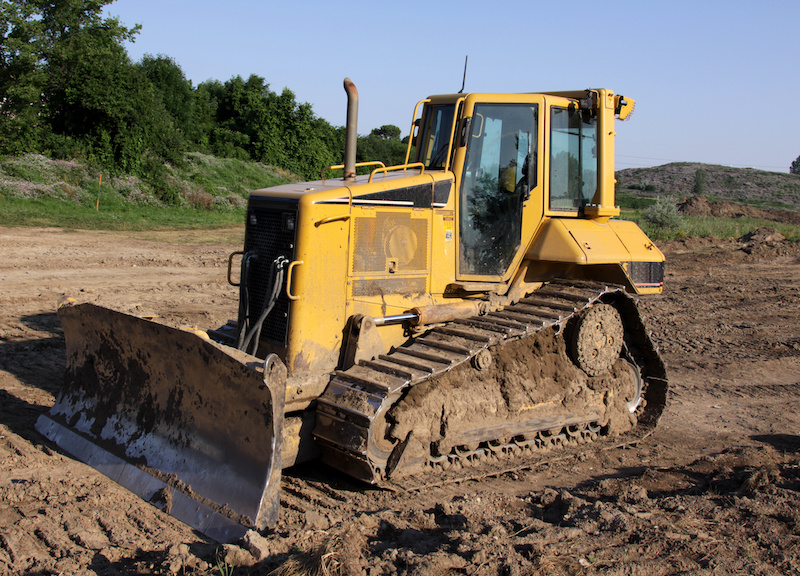 Bulldozer Rentals in Pittsburgh and More!
At OEC we rent a variety of bulldozers that vary in size and can be found on our equipment page.
We can deliver our bulldozer rentals in Pittsburgh, the surrounding regions and farther.
To get started with your bulldozer rental or inquire about our bulldozer rental rate contact us today!
NEED BULLDOZER RENTAL RATES?
Looking for a large bulldozer rental or pricing on our dozder rentals? We can help you cover a variety of applications and jobs. Click the button below to get started!
Why Bulldozer Rentals?
Since a bulldozer is designed to make your job and life easier, a bulldozer rental can help keep your project costs down and completion on schedule. Many construction companies use bulldozer rentals they require materials and/or land to be moved but do not need the equipment on a full-time basis. We provide dozer rentals to the construction industry, farming operations, civil engineering firms, demolition crews, home renovators, and more.
What does a Bulldozer rental cost?
Bulldozer rentals and the costs associated with them can fluctuate based on a number of factors like size, length of your rental, transporation and any additional items you may need.  For specific pricing and information, contact us today or call (724) 693-9188 to get your order started.